Hisern Medical, founded in 2000, is a leading provider of anesthetic and life monitoring solutions and a global supplier of oxygen therapy and electrosurgical solutions. Throughout our 22-year history, we create value for human health through continuous innovation. We held 45 patents, and had our Disposable Bacterial/Viral Filter and Disposable Pressure Transducer approved by FDA in 2015 & 2016. Hisern Medical has been qualified and been one of the international suppliers of Medtronic since 2018. Our revenue reached 300 million sales from 2019, and we are currently preparing for an IPO.
Guided by the principle of Continuing Life with Profession, together with well-known hospitals and colleges, Hisern have formed a professional research team of over 60 personnel. We carried out 15 major science and technology projects all at a national, provincial and municipal level, acquired 45 China authorized patents and 9 invention patents. We put great effort and investment in our artificial airway lab, anesthesia lab, electrosurgery lab, medical sensor lab, chemical lab and polymer materials lab.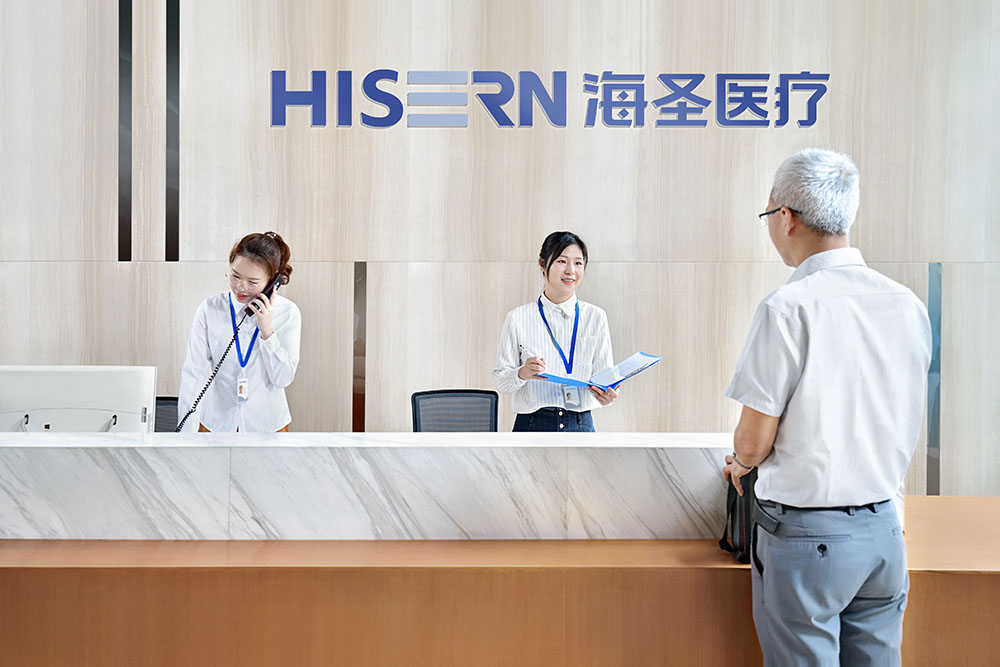 Innovation is an important aspect of our business in all areas, helping us to deliver high-quality products and services whilst allowing us to provide cost-effective solutions to meet today's needs. We foster a diversity of scientific approaches and embrace innovative ideas. Combining that with the seamless integration of our production center brings about products of high quality. The annual production value reaching $240,000,000 is a strong evidence of our productivity. We offer the industry's most professional anesthetic monitoring solutions to more than 50 countries, covering south and north America, Middle East, Asia and Africa.
With more than 2 million products manufactured monthly, quality has to be designed into all aspects of our products, from concept through to final manufacture, incorporating automatic testing to ensure the integrity of our products. Our commitment to bringing forth well-being with a positive lasting impact remains as strong as the very first day of our journey .