Disposable Anesthesia Puncture Kit
Product Detail
Product Tags
Disposable anesthesia puncture kit contains epidural needle, spinal needle and epidural catheter of the corresponding size, kink resistant yet structurally strong catheter with the flexible tip making catheter placement convenient. Risk of inadvertent dura puncture or vessel rupture are markedly reduced with soft and flexible catheter tip. The epidural catheter is made of medical grade materials, with biocompatibility meeting the requirements of international standards and good elasticity. Hisern's disposable anesthesia puncture kits are applicable to puncture, injection drug in epidural anesthesia, lumbar anesthesia, nerve block anesthesia, epidural and lumbar anesthesia.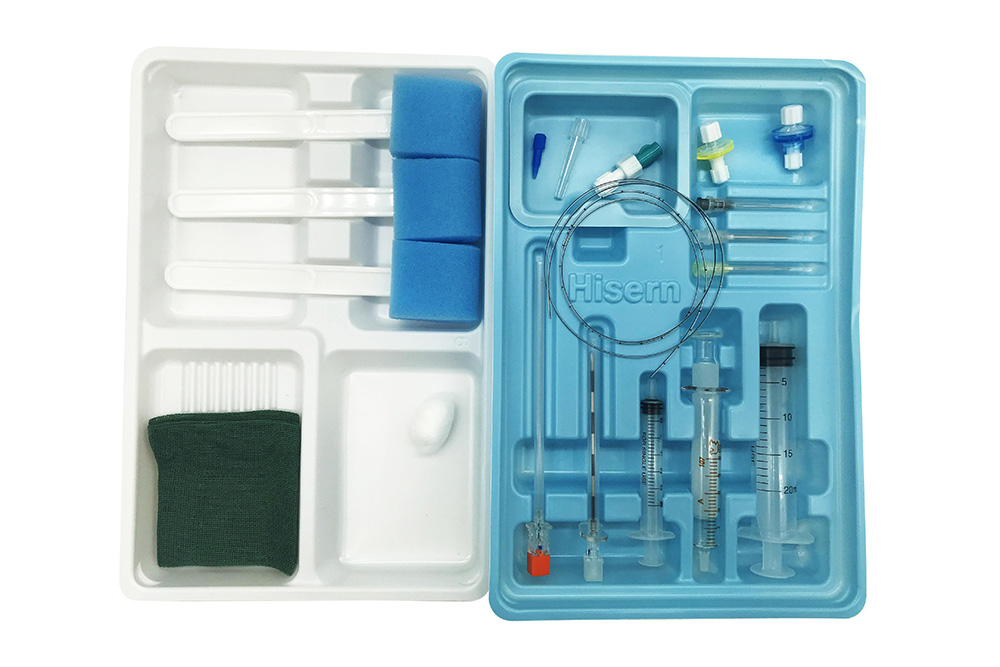 ● Atraumatic Epidural Puncture Needle
Adopt unique needle tip technology, safe and easy to operate
● Special analgesia patches for labor
Transparent and waterproof
Adopt double sticker design, with stable and lasting viscosity
Lumbar puncture needle typeⅠ:
Made of stainless steel, good rigidity and toughness, easy to puncture
Lumbar puncture needle typeⅡ:
Pencil point needles with an atraumatic tip design,prevent cerebrospinal fluid leakage
Anesthesia epidural catheter
● Normal Type
Medical PA material with good tensile strength
Multiple side holes for smoothly drug delivery
Special catheter placement device, prevent catheter from bending
● Anti-bending Type
Built in steel wire lining, reducing the risk of bending
Softer head, reducing the damage to the nerves and blood vessels
Observation window for conveniently observing the infusion and blood return
New plastic box packaging
Large width of dialysis paper for more thorough EO analysis
Solid material, prevent damaging during transportation and storage
1. Check the sterilization validity period of the package and whether it is intact. After confirmation, open the package;
2. Confirm the effect of sterilization, and placing the inner bag in the central station;
3. Wear sterile gloves, and operate according to the asepsis operating rules;
4. Fix the puncture site, first disinfection treatment, then puncture;
5. It should be destroyed after use.
---
Previous:
Inflatable Disposable Face Mask
---
Write your message here and send it to us